We Put More Thought Into Your Needs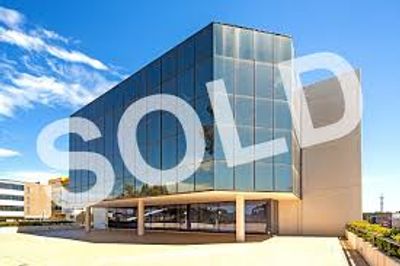 Selling or leasing property effectively is much more than just putting a sign out front and waiting for people to call. The process today involves using technology to reach the right target market for your property, presenting your property's strengths, and negotiating tactfully to protect your interests. When you select Mississippi Commercial Realty as exclusive agent for marketing your property, you'll benefit from a professional brokerage network with local expertise and national reach.
Our firm is the only local firm which promotes your property aggressively to both locally and globally to thousands of potential buyers.
Your Marketing Plan
In order to effectively market your property, we offer the following services:
Prospective tenants and buyers will be identified through internally developed sources and contacts. We identify the target market for your property and contact each buyer individually.
A dynamic marketing brochure will be created, based on the project's unique characteristics. We put thought into the strengths of your property and design material which can include a web site, printed property brochures with high-resolution photographs, drone videos and e-mail brochures with links to the web site and property information.
Your property gets national exposure using industry Internet databases, and will be accessible to thousands of commercial agents who bring us buyers. These are the databases that brokers, institutions and individual buyers go to first to find properties; therefore, having your site in these databases offers you maximum reach to the right market. We eliminate the tire-kickers.
We leave no stone unturned. Your property also gets exposure through targeted print media in local and regional trade journals and publications. A wide range of social media is also utilized to target the most qualified buyers.
A well-organized program of prospect follow-up will be implemented. Each prospective tenant will receive a marketing package, and multiple follow-up contacts. We are uniquely able to provide information to buyers and create a sense of urgency and demand for your property.
Periodic status reports will be furnished covering progress, strategy, pricing and all information to hold us accountable.
Every inquiry from a buyer or prospective tenant will be answered promptly and professionally. Every contact is followed up with a written letter or email, increasing the professional presentation of your property. Appointments are a high priority and are always kept on time.
High Level Service
Our commitment is to provide the highest level of service possible, with a professional attitude in every task, every day. We adhere to the highest ethical standards and provide a comprehensive approach to make your real estate decisions easier.