Taking The Burden Off Your Shoulders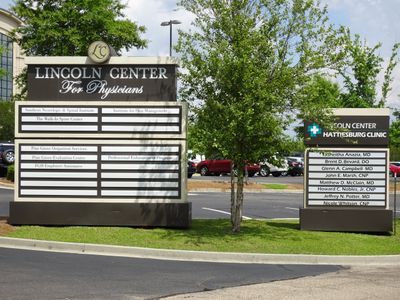 If you need a full time property manager for any large commercial building, you'll find our services are like no other. By practicing sound property management principles on a daily basis, we create value with aggressive tenant service programs.
Our tenant philosophy is based on a hospitality approach to service. Tenants are treated like guests as if they are making renewal decisions every day. Success is achieved by exceeding tenant expectations daily. Support for this philosophy is provided by a profesional team consisting of the director of property management property manager, director of engineering, administrative staff, corporate staff and vendors, customized to meet your specific goals.
We provide full service commercial property management, designed to provide property owners with a high level of comfort knowing their property is operating efficiently with maximum profitability while keeping tenants satisfied. We provide both tactical and strategic services.
Tactical Services
Day-to-day management tasks and problem solving.
Tenant Transition-Planning and coordinating tenant moves to reduce conflicts.
Collecting Rents and Paying Bills-Professional communications with all tenants and vendors, designed to present your brand with the highest ethical standards and leave behind a good impression.
Comprehensive Maintenance-Coordinate all janitorial, electrical, plumbing, and landscaping tasks on time and under budget.
Income Statement and Balance Sheet Preparation-quarterly preparation of financial reports and personal consultation.
Efficiency Reports-preparation and review of rent rolls, budget variances, common area maintenance expenses, property taxes and insurance expenses.
Strategic Services
Long-term planning for maximum performance.
Tax Reduction Toolkit and Cost Segregation Analysis-reduce taxes by identifying assets qualifying for shorter depreciation lives.
Energy Management Analysis-reducing operating expenses by efficiencies in HVAC and lighting.
Tax Assessment Reduction-reducing taxes by lowering the assessed value assigned by the city tax assessor.
Financial Analysis of Profitability, Rate of Return and Opportunity Cost-Detailed review of operating income relative to market value of your asset to determine rate of return, compared to benchmarks such as the stock market, taxable and tax-free bonds, and certificates of deposits.
Sell /Lease Decisions- analysis of a continued leasing strategy compared to selling with proceeds redeployed to maximize income.
Highest & Best Use Analysis: report on the market value and unrealized appreciation of your property. Our value report is forward looking; whereas, an appraisal is based on data from the past.