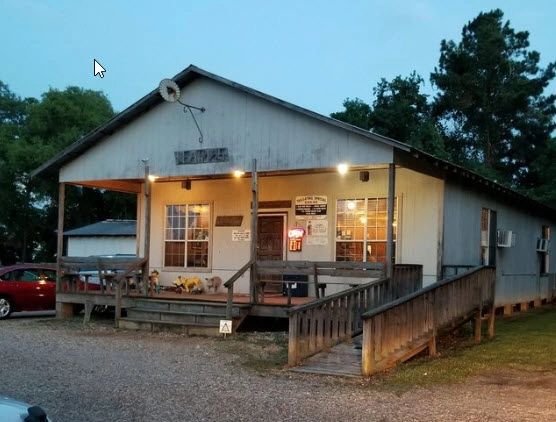 Mississippi Commercial Realty helped Leatha's BBQ restaurant find their first additional location this month, securing a 5 year lease on a previous Dickie's BBQ building in Petal, Mississippi. Commercial real estate broker Robert Hand explains:
"Helping Leatha's lease this additional location was a first for them, but a classic example of what we do better than any other Hattiesburg commercial real estate broker. When the building owner approached us the find a tenant for his vacant building, we first determine the highest and best use of the property, so we researched where nearby residents spend their money.
Using the latest technology from ESRI, we discovered the Petal area has a high propensity to spend money on takeout food, second only to the Canebrake/Lake Serene area. In fact last year, $1.7 million was spent on fast food by nearby residents, $13 million within a 10 minute drive time and about $3,000 per household within a 3 minute drive time.
So we reached out to all 1,200 restaurants in the Hattiesburg area, and also connected directly with Leatha's to share the research. They were interested, so we walked them through the process and drafted a Letter of Intent with terms they needed to lease the space, then negotiated and drafted terms of the lease. The entire process took months, and we conducted building inspections and tours while social distancing, keeping 6 feet apart during the Coronavirus breakout.
Leatha's grand opening will be several weeks ahead, and we look forward to this new additional location being the first of a successful expansion period for their famous brand of BBQ."
---
The History of Leatha's
Leatha's is famous for their BBQ, with celebrity recommendations including Drew Brees, Christian Slater, Matt Lauer, B.B. King, Jason Campbell, Jerry Clower, Gerald McRaney and Delta Burke. The Hattiesburg restaurant has been recognized for great BBQ nationwide by USAToday, TripAdvisor, Clarion-Ledger, Hattiesburg-American, Meridian-Star and Yelp.
Leatha's success is steeped in history: Leatha Jackson started her restaurant in Foxworth, Mississippi, in the 1970's, moving it to Hattiesburg in 2000. After Leatha died in 2013, Bonnie Jackson took over the helm because ownership has always been in the family.
Along the way, there have been many offers to franchise and grow, but the restaurant has always been owned by a family member. This allows Leatha's to maintain the high quality of food and control every nuance of the dining experience. That's why this additional location is a bold expansion for Leatha's, but will still be owned by a family member with the same recipe and high quality ingredients with that terrific BBQ taste.
---
Here is the Cooking Channel's report on Leathas recipe for potato salad.
Leatha's menu can be found on their Facebook page: https://www.facebook.com/Leathas-Bar-B-Que-Inn-114586390314