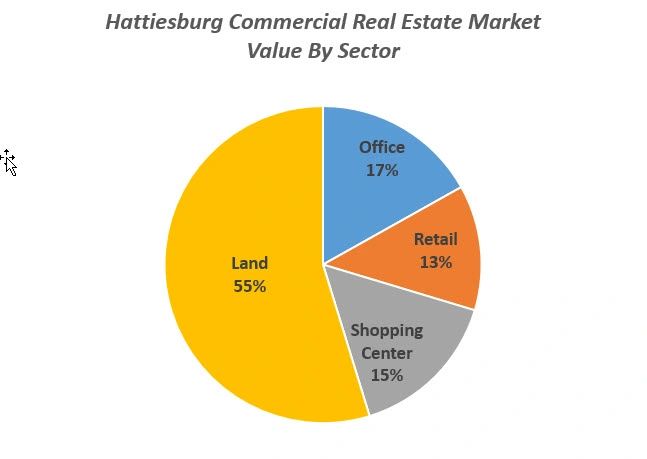 The total Hattiesburg MSA commercial real estate market for the top four sectors for sale totals $125 million, with 72,000,000 square feet of land for sale, valued at $68,000,000 comprising 55% of the market and the other top three categories, office, retail and shopping centers valued almost equally.
Office Market
There are 67 office properties on the market, with 43 for lease averaging $14.45/SF and 24 for sale averaging $95.69, with the average property on the market for 220 days. Over the last 9 months, supply for lease has decreased 25% from the peak of almost 200,000 square feet to 150,000 square feet currently. The result of the reduced supply has been a increase in the average lease rate from $10/SF to $14/SF.
Retail Market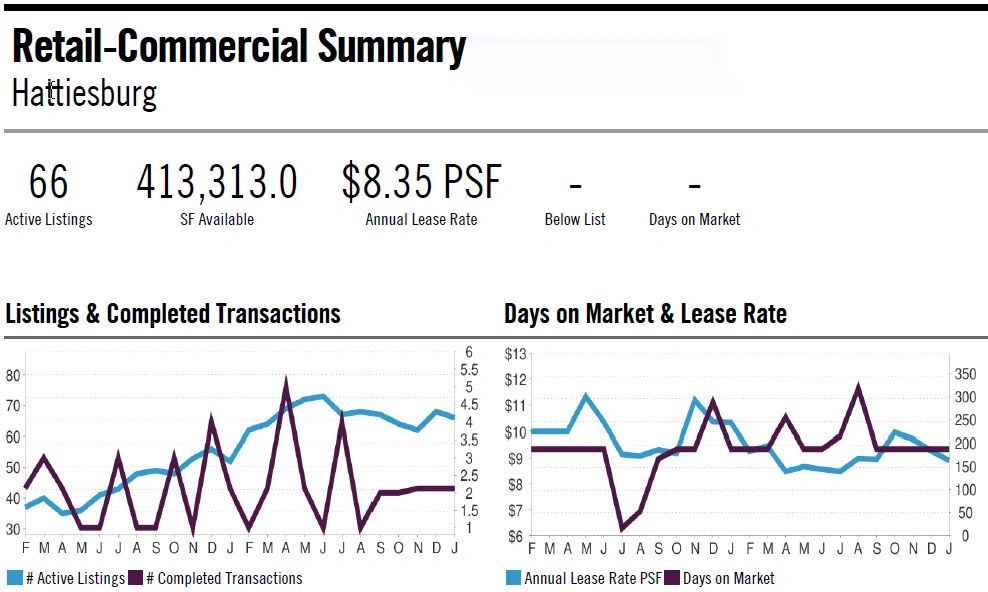 There are 66 retail properties on the market, with 39 for lease totaling 198,255 SF averaging $8.35/SF and 27 for sale totaling 204,896 SF averaging $78.55/SF.
Shopping Center Market
There are 64 shopping center properties on the market, with 59 for lease totaling 161,189 SF averaging $10.38 and 5 for sale totaling 254,397 SF averaging $77.15/SF.